Every year over 300 million pairs of shoes are thrown away in the UK alone. The majority are being thrown into landfills. As parents, this statistic becomes a little less shocking as our toddlers outgrow their shoes every two to three months. These numbers are continuing to escalate day by day, which is why we at Pip and Henry have a few tricks up our sleeves to make our children's shoes even more sustainable and last a little longer.
What Have We Added To Our Winter Collection?
It is that time of year again when parents are doing their annual winter wardrobe shop for their little ones. Or should we say, not so little ones as they have outgrown everything from the previous winter. With sustainability as our main focus, we have been hard at work designing a Winter range for those fast growing feet.
This season we are proud to introduce our new range of Chelsea Boots and Baby Booties! Crafted from high-quality sustainable materials such as nubuck, sheep fur, and recycled cork. As parents ourselves it was important that this collection ticked the below boxes:
They are comfortable and durable.
They are designed in such a way that they support fast-growing feet.
They are made from sustainable materials
The designs are fun, playful, and stylish.
The shoes can be recycled.
Why Choose Our Chelsea Boots?
Besides their bright and fun appearance, our Chelsea Boots are made from luxurious suede fabrics from tanneries which are gold certified by the Leather Working Group (LWG). This means that our boots are made with the highest ethical standards. The gum soles are made from a mix of TPR and recycled cork, creating a lively speckled design.
Our Chelsea Boots are available in colours:
Mustard
Navy
Rust
Navy & Rust
What Makes Our Baby Booties So Special?
it's estimated that 92 million tons of waste is created every year by the fashion industry alone. This is exactly why fabric recycling is one of our main driving points behind our Booties.
Our Booties come in five different styles and are made from discarded offcuts from other brands. This way we are doing our bit to reduce the enormous amount of textile waste.
It doesn't stop there for these little booties. Each shoe has removable soft cushioned footbeds which support correct foot growth. Taking this design one step further, we have made the footbeds removable. By doing this you can create a little more growing room for your baby, making the lifespan of the shoe much longer.
Our Booties are available in:
Shine Bright Star- Grey
Shine Bright Star- Taupe
Dinosaur Delight- Tan
Dinosaur Delight- Blue
Furry Friend- Grey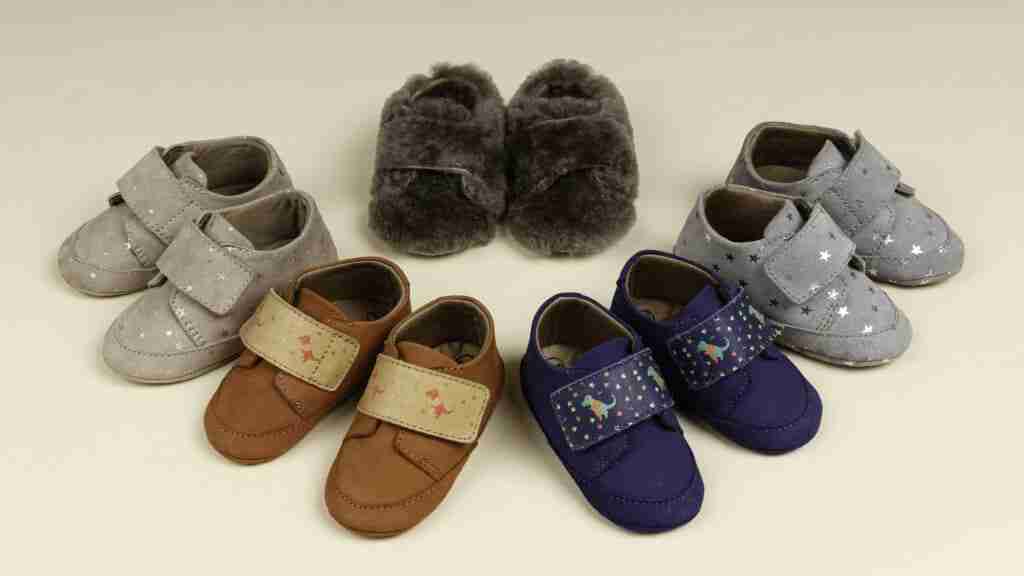 What Else Do We Have Up Our Sleeve?
We didn't stop there. As we head into the season of giving, we have created the perfect gift for new parents.
Our soft versatile Booties have been such a hit that we have created a gift box going into the Christmas period.
Encouraging mindful first steps, the gift box includes:
X1 Pair of Pip and Henry Baby Booties
X1 Mini Pip and Henry Storybook
X1 eco-friendly dinosaur teether.
Whether it be taking on the playground, or taking those first steps, Pip and Henry are here to be a part of it.
Available exclusively on our website.
For more information about our sustainable footwear please see our Sustainable Walking blog post.